the very definition of "sketchbook fart."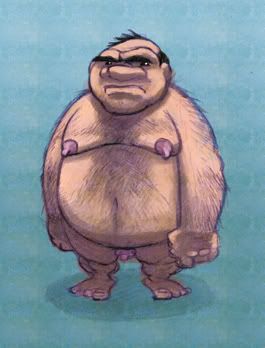 a hairy fat man, with a teeny lil wee wee.
the inspiration for this hit just before a family dinner. thats what you get for being the youngest of three brothers i guess.... dick and fart jokes are par for the course, and they never seem to lose their appeal.
sadly, this is really all ive drawn in the past week, due to my hectic schedule as a diligent warehouse monkey.